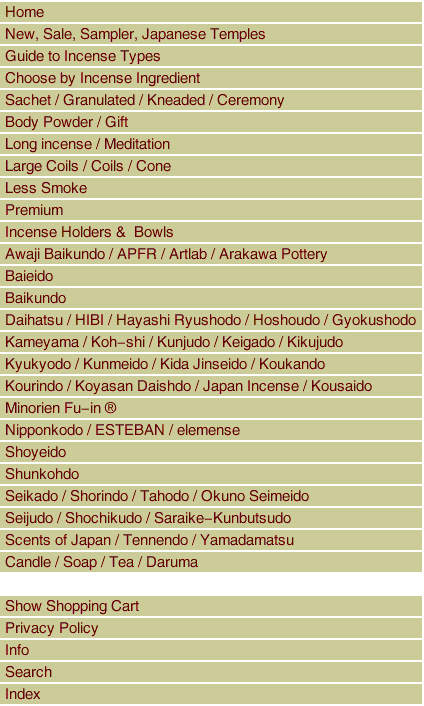 Kobunboku Long Box

Kobunboku is an expression of the Plum Tree. The flower is well known as "the flower of peace" from ancient China. Kobunboku is a wonderful mixture of sandalwood & herbs, especially good for meditation and relaxation. Bikou means "delicate incense". Bikou Kobunboku is a subtler version of the traditional Kobunboku formula. Very soft and fresh, with just a hint of cassia and other Chinese herbs with both sandalwood and aloeswood.
The extra long length gives approximately 60 minutes of burn time.



Main Ingredients : Sandalwood, Aloeswood, and Other Herbs
Length : 9.75"
Weight : 2.8 oz
Quantity : 85 sticks or More
Burn Time : approx. 60 min.
Company : Baieido

Also available in:
Kobunboku Large Box $35.00
Kobunboku Small Box $13.00



Copyright 2023, Japan Incense. All rights reserved.