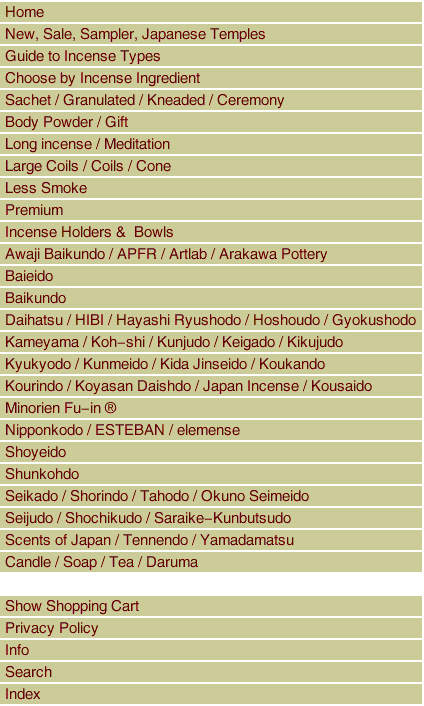 Kunsho Koh - Aloeswood Blend (Jinkoya Sakubei Series)

The richest aloeswood in the Jinkoya line. A traditional blend of aloeswood and sandalwood, with incense herbs and spices.

Main Ingredients : Aloeswood, Others
Length : 5.5"
Quantity : approx. 125 sticks
Burn Time : approx. 30 mits
Company : Baieido





Copyright 2023, Japan Incense. All rights reserved.