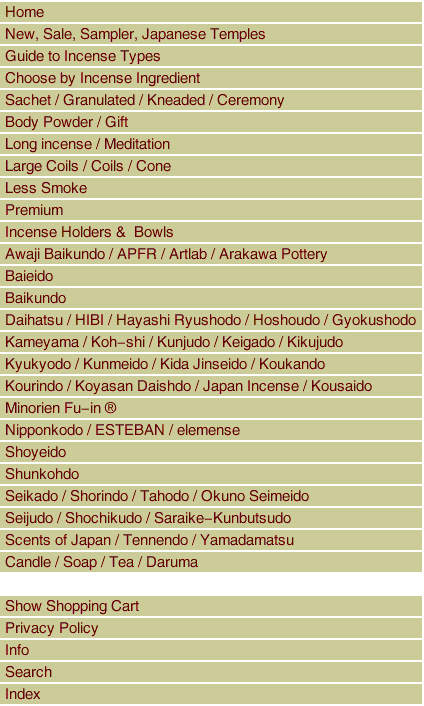 Mini diffuser Saga - Fresh Bamboo - SOLD OUT

Mini diffuser with fragrances inspired by the four seasons at the sightseeing spots of Kyoto. Aromatic oil will travel up the bamboo sticks inserted in the bottle and will infuse the air. You can enjoy the fragrance without using fire. With its colorful small button, this item is nice as a gift.

Size: 45 x 45 x 152 mm
Contents: Fragrant oil 20 ml, 5 bamboo sticks
Fragrant period: approx. 1month




Copyright 2023, Japan Incense. All rights reserved.