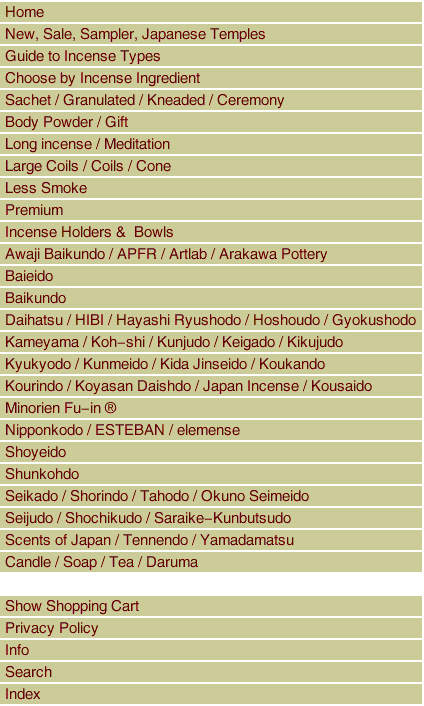 The Sola flower will draw the oil upward and will progressively get colored from its center part The flower will get colored in about 1 day and oil will be totally absorbed in about 5 days. Oil will stay in the flower and diffuse fragrance for about 3 weeks.

Contains concentrated natural essential oils extracted from flowers, herbs and fruits. Insert the flower made with Sola (a short leguminous tree from Thailand) in the bottle, oil will travel up the cord, will color the flower and will infuse the air naturally. Enjoy this item as a fragant object for your interior decoration.

SizeF 45~45~152mm ContentsF Oil 20ml, 1 Sola flower


Copyright 2023, Japan Incense. All rights reserved.