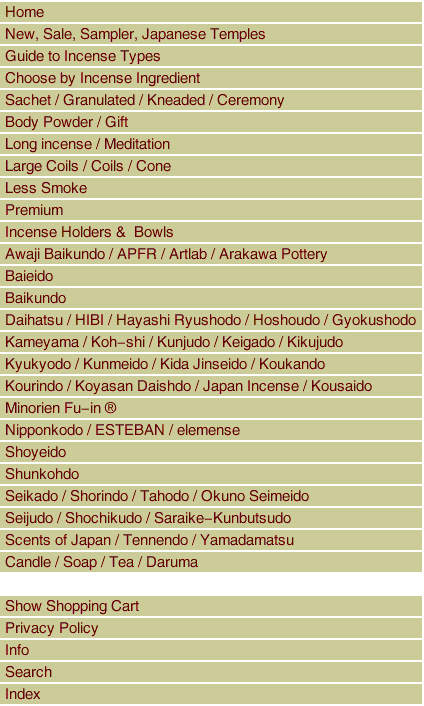 Piccolo Herb (with Incense holder)

Daihatsu continues to innovate, and now offers us a most unusual incense: Piccolo Herb. The scent is unusual because in addtion to Lavender and Lemongrass, they add Palmarosa. Palmarosa is distilled from wild Palmarosa grass leaves grown in Nepal. Palmarosa has a soft, lemony-fresh green scent with hints of geranium and rose.

The form of this incense is also unusual. It comes in short sticks that are molded in a triple-stick pattern so you get about triple the scent during the burn. In addition, the sticks are cast with a small hole in the bottom that allows this stick to be placed over a small pin in the included stand (see insert below).

Main Ingredients: Lavender, Lemongrass, and Palmarosa Size: 1.77 " (4.5cm) Length of incense holder : 1.69 " (4.3cm) Quantity: 30 sticks or more Burn Time: approximately 10 min. Company: Daihatsu



Copyright 2023, Japan Incense. All rights reserved.