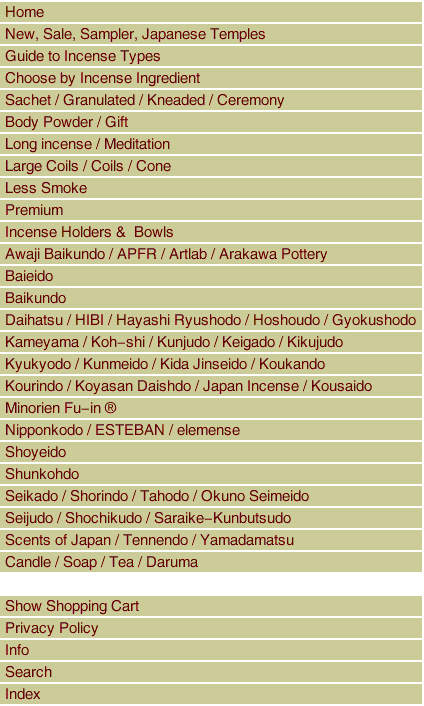 ESTEBAN - LEGENDES D'ORIENT Bamboo Incense

A spicy oriental perfume. Extra-thin bamboo sticks which produce even less smoke and a purer, more intense perfume.
Key notes: mandarine, hyacinth of water, white orchid, ylang-ylang, neroli, musky vanilla, & cedar.

20 sticks.
Burning time: approx. 45 min. per stick.
Length: 30 cm / 11.7 in.