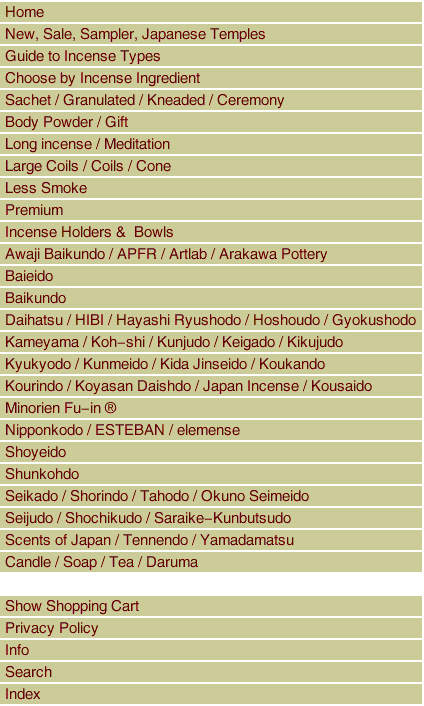 From now until Christmas 2006, Japan Incense will Gift Wrap the boxes you designate...at no extra charge. But you need to tell us!

Simply write in the "Comments" section at the bottom of your Checkout Page which products you would like gift wrapped.




There is no need to check the "Wrap my gift" checkbox, and there will be no extra charge.

We will select beautifully patterened Japanese paper and wrap it in the traditional Japanese fashion. Of course, each wrapped package will have a label so you'll know what's inside. Your gift will look so nice, they won't want to unwrap it!

The above photo of three different gift-wrapped incense boxes is one representative example. Disclaimer: we may use other fine paper and techniques instead of, or in addition to, the above example.


Copyright 2023, Japan Incense. All rights reserved.