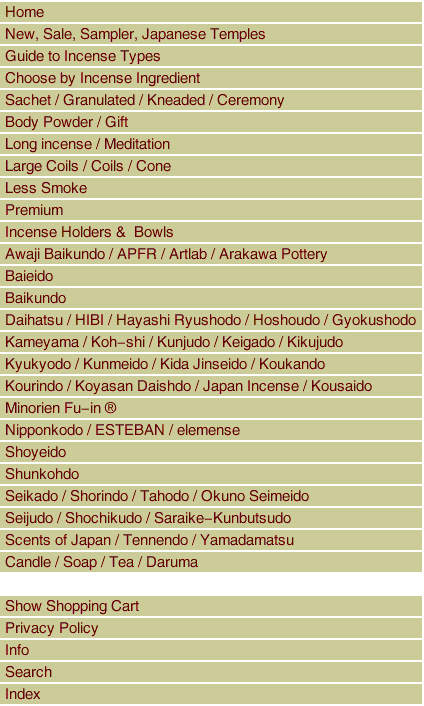 This is a $50 Gift Coupon.

PLEASE ORDER THIS GIFT COUPON AS A SEPARATE ORDER. DO NOT INCLUDE ANY OTHER PRODUCT (EXCEPT ADDITIONAL GIFT COUPONS) ON THIS ORDER.




••Please order and pay for this gift coupon/certificate, just like you would order an incense product.

••You do NOT need to provide a shipping address, since this is not a product to be shipped to you.

**After processing your payment for the gift coupon, we will then email you a one-time coupon code.

**This coupon code can then be entered in the checkout page for a JapanIncense.com order whose total equals or exceeds the value of the coupon. Any additional costs for product or shipping above that value must be paid upon placing the order.

Click here to see how to use the gift coupon codes:



Copyright 2023, Japan Incense. All rights reserved.