COMPANY ADDRESS (Shipping Address, not our store location)

Japan Incense
2370 Market Street #321
San Francisco, CA 94114

More company information is available by clicking here.


Contact/Support Phone Hours of Operation:
11 AM - 7 PM Pacific Time, 6 days a week (Wednesday through Monday). We are closed on Tuesdays. Please note that Saturdays and Sundays are extremely busy for us and we may have to call you back later that day..


Phone: (415) 931-7002
Fax: (415) 931-4002

email: info@japanincense.com

We are an on-line internet reseller (JapanIncense.com), and also have a physical store Kohshi - Master of Scents, in San Francisco's Japan Town, Suite 335 (see the home page for more details). Come by and look at our newest lines of incense and gift items. We believe we carry one of the largest collections of Japanese Incense in North America.

About our Logo

The symbol stylizes the red Japanese sun with the whisps of smoke from burning incense. We hope you like it.

WHY DO SOME PRODUCTS NOT HAVE AN "Order" BUTTON? This means the product is temporarily out of stock. You may email us at orders@japanincense.com to request a date when the product will become available.

japanincense@yahoo.com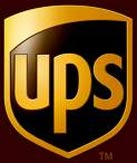 SHIP TO:

* To the 50 United States, we ship via USPS First Class and Priority Mail, or UPS Ground (United Parcel Service); your choice.

* To APO and FPO addresses (AP,AE,AA, & FP). we ship USPS First Class and Priority Mail only.

* To US Territories and Possessions including AS, CZ, GU, MP, PR, and VI, we ship USPS First Class and Priority Mail only.

* To Canada, we ship USPS First Class International Mail only. However, in this case, the actual cost of the shipping is added to your order after we ship (there are no handling charges).

* Note to overseas shoppers: Except as noted above, Japan Incense does NOT ship to any address outside of the USA or Canada. However, you may order from outside the USA and Canada, so long as the SHIP TO address is within USA or Canada. Our shopping cart should support your non-USA/Canada credit card address. If you experience problems, please contact us at support@japanincense.com.

HOW:

Orders shipped to USA, APO/FPO and US Territories: On merchandise that totals $75 or more, Japan Incense will ship your products FREE by US Mail (USPS). Orders totaling less than $75 will be automatically charged a $7.50 shipping fee. This offer does not included UPS shipments. See below for information on UPS Ground shipments.


Orders shipped to CANADA: Japan Incense will ship your order by USPS First Class International Mail. Your order will not be charged for postage when you check out of the shopping cart, however once we pack and prepare your order for shipment, we will add the actual cost of the postage to your order. When we ship, your credit card will be charged for the actual total of your order, plus this shipping charge. We do not charge any handling fee, and our postage rates are better than offered in the US Post Office. EFFECTIVE 27 JANUARY 2019, postal shipping rates to Canada were increased (again) by the USPS. We apologize for this increase.


Here is an example of what it will cost us (and you) to ship to Canada (includes the products, box weight, and packing). Please note that this cost is LESS than what is charged by the US Postal Service:


| | |
| --- | --- |
| Ounces | US Dollars |
| 1 to 8 | $9.98 |
| 9 to 32 | $16.39 |
| 33 to 48 | $24.94 |
| 49 to 64 | $37.05 |


SHIPPING VIA UPS: GROUND If you prefer to use United Parcel Service (UPS) Ground, please select the following option (NOTE: UPS GROUND is not a free shipment):
UPS (United Parcel Service) shipments requre a physical delivery address and not a Post Office Box. Sorry, but UPS does not delivier to APO or FPO addresses. We do not support UPS shipments to Canada.


ORDER CONFIRMATION AND TRACKING:

Once you place your order, an automated email will be sent to the email address you provided, confirming your order (unless you unchecked the "E-mail me a copy of my order" box). This should happen within a few minutes. Within a day or two, you should receive a second email with the expected shipping date. Once the order is actually processed shipped, a third, automated email, is sent with the shipping and tracking information.

We use the USPS Delivery Confirmation on all domestic shipments. Please note that the Delivery Confirmation is not actually a "Tracking" feature like offered by UPS or FedEx. It usually tells you only when the postage is processed by us, when the package arrives at the Postal Facility near us, and when it is hand-delivered to you, the customer . You may "track" your USPS FIrst Class or Priority Mail shipment at: USPS Track & Confirm

You may track your UPS GROUND shipment at: UPS Package Tracking

Shipping times may be found here.



California Tax Rate, effective 1 January 2017: California just lowered its State sales tax rate from 7.50% to 7.25%. San Francisco County has not changed its added 1.25% tax rate. The new lower rates apply as follows:

JapanIncense.com ships from San Francisco, CA. Therefore, any shipments mailed to San Francisco (or within San Francisco County) will be taxed at a total of 8.50% rate on the value of the order and gift wrapping (but not shipping). Shipments mailed to a California address outside of San Francisco County will be taxed at a total of 7.25% rate. Your actual tax, if any, will be shown on your shopping cart page.

Note that Tea is not taxable, as it is considered a Food Product in California.

Shipments outside of California will not be taxed.

INTERNATIONAL DUTIES AND FEES: Please note that shipments outside of the USA, such as to Canada, may be subject to import duty or taxes assessed by your local country (e.g. Canada). Japan Incense is not responsible for these fees or taxes. If you receive a notice from your local postal service or government, you will be responsible for paying those import duty fees or taxes, as they are outside of our control.




Our policy for refunds: The customer must first contact JapanIncense to explain the problem. If JapanIncense determines the customer is due a refund, and the product must be returned to us, JapanIncense will then issue you a Return Merchandise Authorization (RMA) number. This RMA number must be clearly written on the outside of the returned shipping container. No returns will be accepted without first obtaining an RMA.

Refunds are credited back to you within 3 days after we recieve the returned item(s), and determine that the item(s) is/are in original condition. Refunds are only for the sold price of the product(s).

If you did not receive your product within a week of our shipping notification email, or the product you received was not what you ordered, please contact us at orders@japanincense.com. JapanIncense will make every effort to immediately send you the correct product.



If you experience other difficulties with your order or have questions about our shipping please contact us at orders@japanincense.com