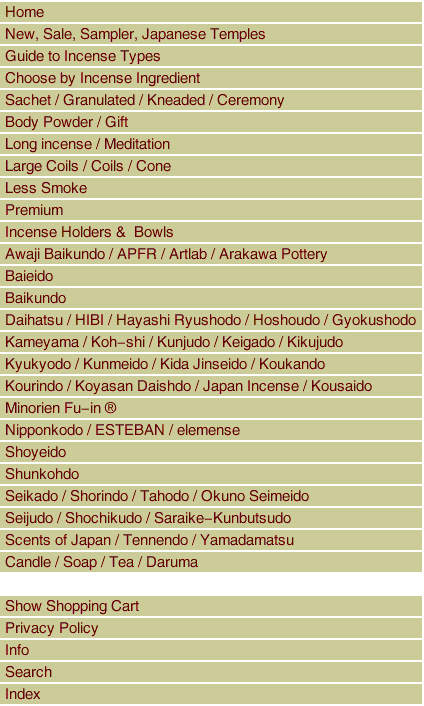 Inspiration - Angelic Series

Prized Aloeswood is a key ingredient in this fraghrance, helping expand consciouse awareness and opening pathways to the senses.



Main Ingredients : Aloeswood, Vetiver, Borneo Camphor, Sandalwood
Length : 5.25"
Quantity : 35 Sticks
Burn Time : approx. 25 min.
Company : Shoyeido

See the full line of The Angelic Series incense at:
The Angelic Series




Copyright 2023, Japan Incense. All rights reserved.