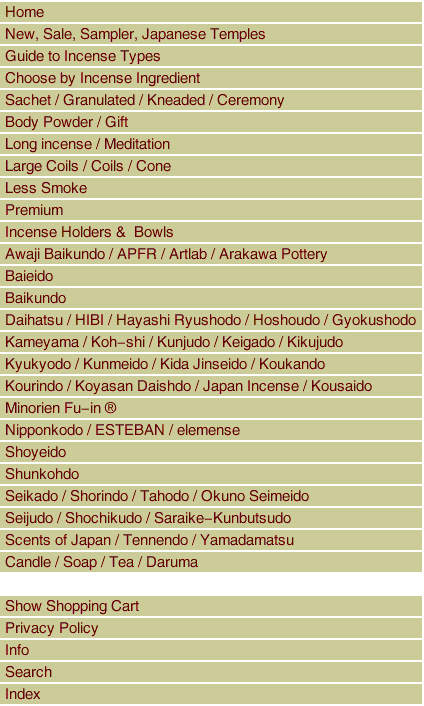 This is the popular Japanese Charcoal Body soap we sell in our Kohshi retail store in San Francisco. Its distinguishing ingredient is the bamboo vinegar which helps to clean body oils from your skin, while giving off a clean refreshing scent.

Main Ingredients :
Soap base, bamboo vinegar, charcoal powder, water, tetrasodium etidronate, polyquaternium-7, tetrasodium edta, , fragrance.

Weight:
4.78 oz / 135gm
Made in Japan

If you are looking for facial soap: Deitanseki Charcoal Facial Soap $10.50




Copyright 2023, Japan Incense. All rights reserved.