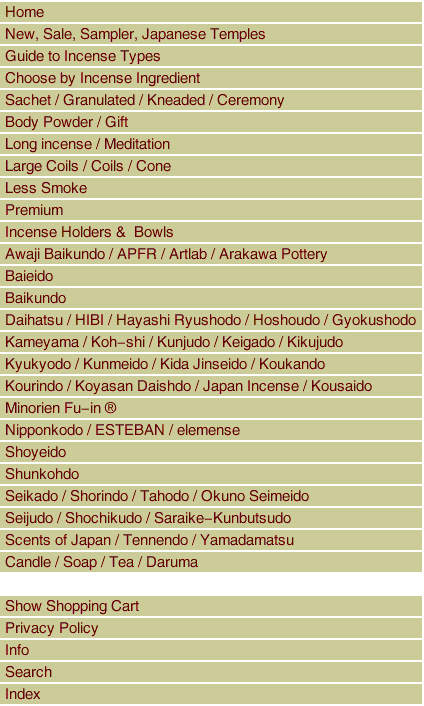 Cast Iron Koro - Red

This round cast iron Koro is perfect for burning incense cones while you view the smoke curling through the geometric patterns in the lid. You may also use it with incense sticks by half-filling it with white ash into which you insert the burning incense stick (of course, the lid would be off while burning sticks). It's available in several colors including Brown, and has these features:

• Over 3 inches diameter • beautifully Wave patterned lid • rests on three legs for added stablility on an uneven surface • bowl is deep enough to use for either cones or sticks • Japanese cast iron: won't normally break

Main Materials: cast iron Diameter: 3.25 "Height:3.375" Origin: Made in Japan



Copyright 2023, Japan Incense. All rights reserved.