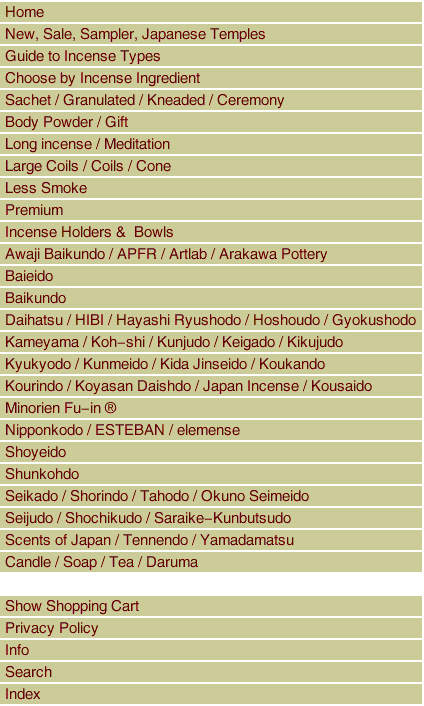 Sumi Bowl (Red)

Bowl-shaped burner. Approx. 4 3/4" wide x 2 1/2" tall. Use with ash to hold stick, cone or coil incense. Aromatic wood-chips or kneaded incense can be enjoyed with ash and burning charcoal. Traditional 3-leg design.

Each Bowl has unique letter. It is made in Japan.

1.7 oz. Ash Bag. One of the highest quality Ash available in today's market. Fill the bowl or cup-shaped burners up to 2/3 of the height.



Copyright 2023, Japan Incense. All rights reserved.