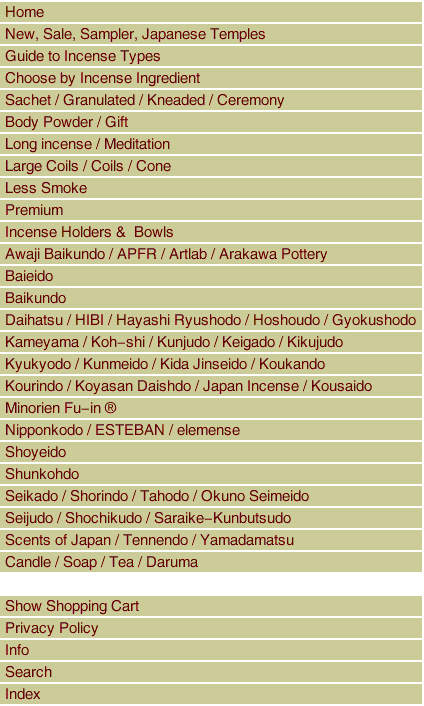 Manju Aloeswood - 5 sticks

Monju has a Tani Aloeswood offers a deep and thick aroma blended with graceful Indonesian aloeswood.

Since ancient times, it has been said that agarwood, gyara, and musk repel bad spirits and ward off evil spirits. 

Main Ingredients : Tani Aloeswood (Indonesia) 
Length : 7 "
Quantity : 5 sticks
Burn Time : approx. 40 min. 
Company : Kousaido

Also available in:
Monju Aloeswood - 35 sticks


Copyright 2023, Japan Incense. All rights reserved.