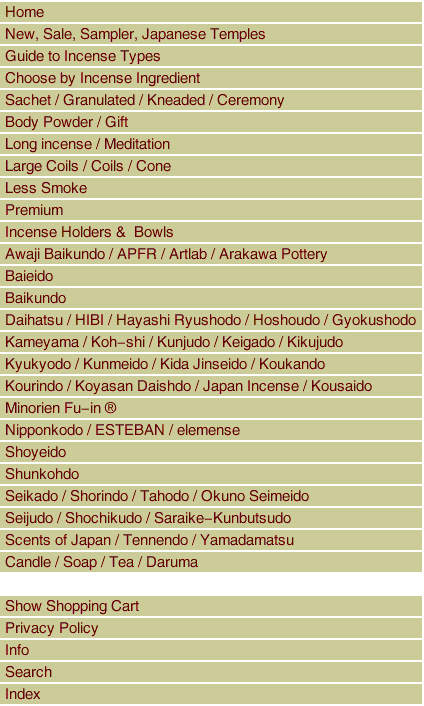 MAINICHI-KOH Viva Sandalwood Long stick - 5 bundles

No.1 selling brand in Japan, with selected natural ingredients. 5 bundles of rolled incense, long-size sticks. For longer moments of deep thoughts and inspiration.

Main Ingredients : Sandalwood
Length : 8.5&quot
Quantity : 50 sticks
Burn Time : approx. 50 min.
Company : Nipponkodo



Copyright 2023, Japan Incense. All rights reserved.