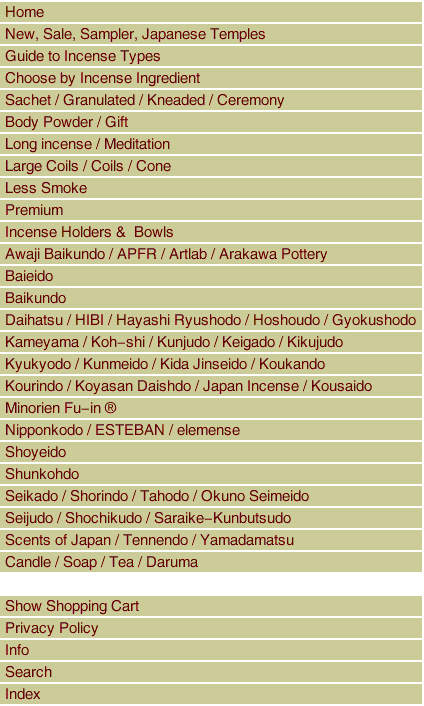 EIJU Spicy sandalwood Long stick - 70 sticks

Sandalwood incense with various kind of materials, which have been used in Chinese medicine for years. Enjoy mellow and smooth sweetness with a hint of cool, refreshing and deep bitterness. For longer moments of deep thoughts and inspiration.

Main Ingredients : Sandalwood, Cinnamon
Length : 9.75"
Quantity : 70 sticks
Burn Time : approx.50 min.
Company : Nipponkodo



Copyright 2023, Japan Incense. All rights reserved.