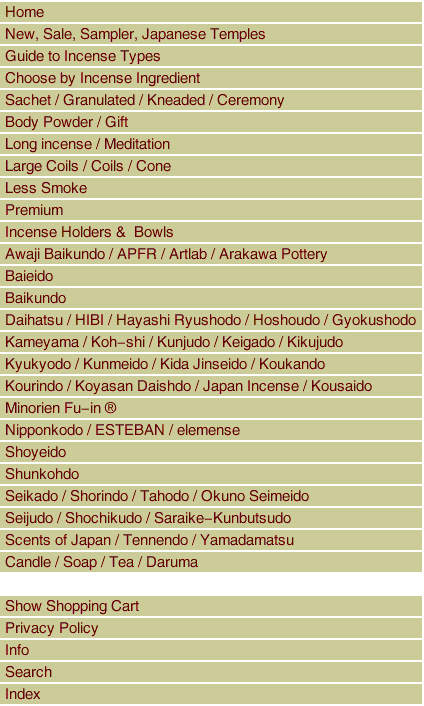 MAINICHI BYAKUDAN (Sandalwood) - Long (100 sticks)

MAINICHI BYAKUDAN - "Everyday Sandalwood". Byakudan /sandalwood, has been used from the dawn of human history, and is known for its sweet and rich scents. A nice choice for starters and/or as a gift. It comes with a Paulownia wood box, and a ceramic incense stand. Single size incense.




Main Ingredients : Sandalwood
Length :8.75 "
Quantity : 100 sticks
Burn Time : approx. 40 min.
Company : Nipponkodo

Also available in:
Mainichi Byakudan / Sandalwood - Gift Box
Mainichi Byakudan / Sandalwood - 150 sticks



Copyright 2023, Japan Incense. All rights reserved.