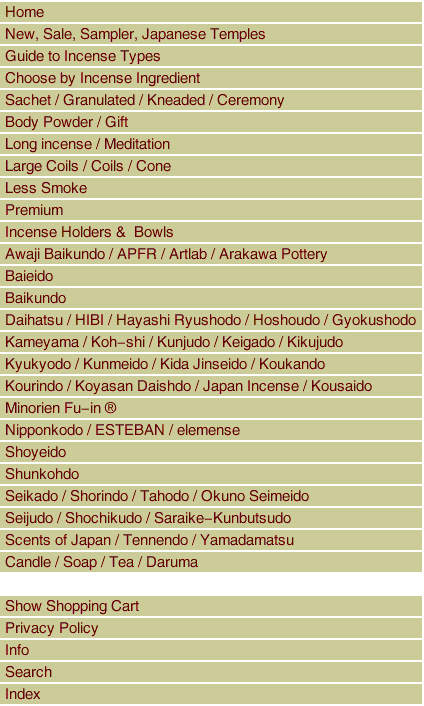 KYARA KONGO / Selected Aloeswood - 150 sticks

KYARA KONGO - "Diamond Kyara". Available in three sizes. Kongo - "Diamond", is aptly named. Kyara, the highest quality of Aloeswood, refers to the King of incense from a long time ago. Enjoy the scent that noblemen of ancient Japan experienced during the Incense Appreciation. A nice choice for starters and/or as a gift.





Main Ingredients : Selected Aloeswood
Length : 5.5 "
Quantity : 150 sticks
Burn Time : approx. 30 min.
Company : Nipponkodo

Also available in:
Kyara Kongo / Selected Aloeswood - Gift Box
Kyara Kongo /Selected Aloeswood - Long (100 sticks)



Copyright 2023, Japan Incense. All rights reserved.