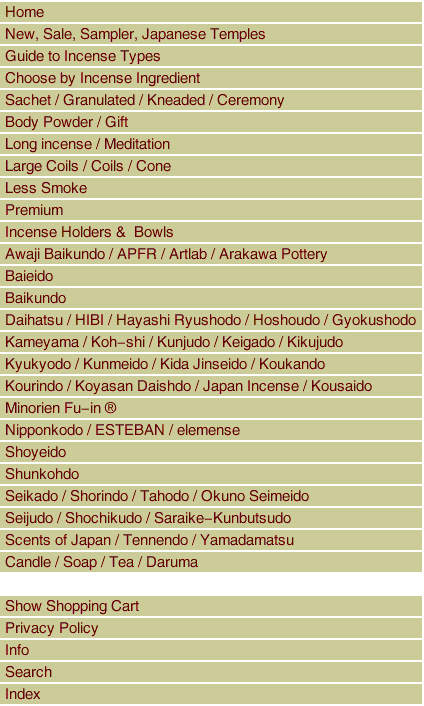 NATURENSE- Inspired Mind (Lemongrass & Orange)

When you feel down, the Lemongrass and Orange fragrance of "Inspired Mind" will lift up your spirit.

Main Ingredients : Lemongrass, Orange
Length : 5.5 "
Quantity : 40 sticks
Burn Time : approx. 30 min.
Company : Nipponkodo

See the full line of Nipponkodo NATURENSE incense at: NATURENSE



Copyright 2023, Japan Incense. All rights reserved.