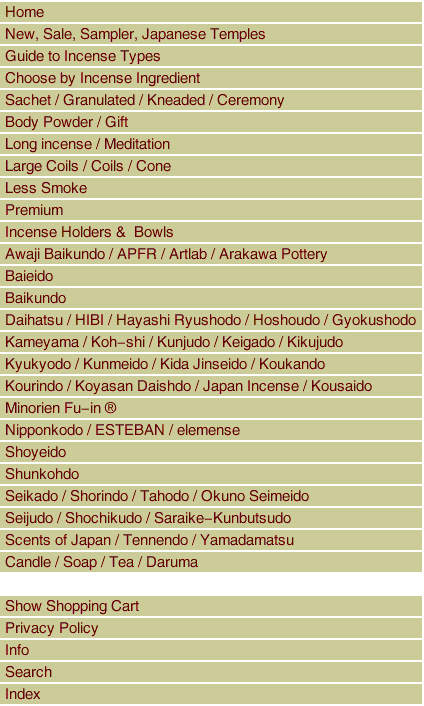 Mesh burner - Green

2 pc metal with incense stand. For a short stick or cone, put the cover on, and enjoy smoke and fragrance is rising through mesh openings. You can break longer-sized sticks into short sticks, or use them as is, without the cover.

Size : 3 1/16 X 2 3/8 X 3 1/16 (inch)



Copyright 2023, Japan Incense. All rights reserved.