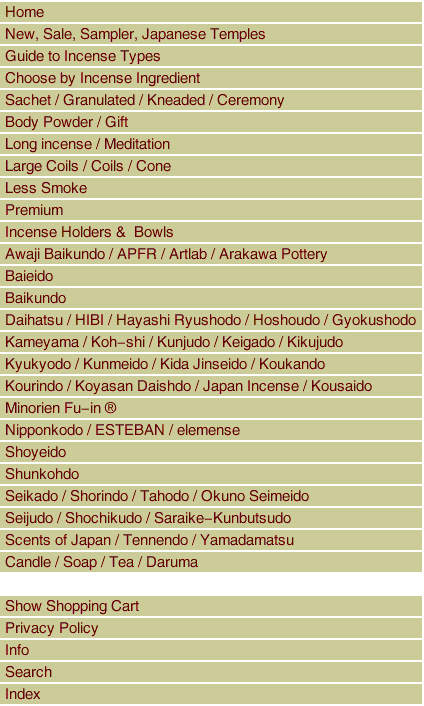 Elemense Earth

Bountiful hints of vetiver , cypress and patchouli stirred by ancient rainforest in El Mirador , Guatemala . Deeply grounding . How do you climb a tree in a rain forest ? The same way you climb any other tree . Just watch out for leopards . Earth Incense. Get in touch with your instincts.

Main Ingredients : Sandalwood, Others Length : 5.5" Quantity : 50 sticks Burn Time : approx. 30 min. Company : Nipponkodo



Copyright 2023, Japan Incense. All rights reserved.