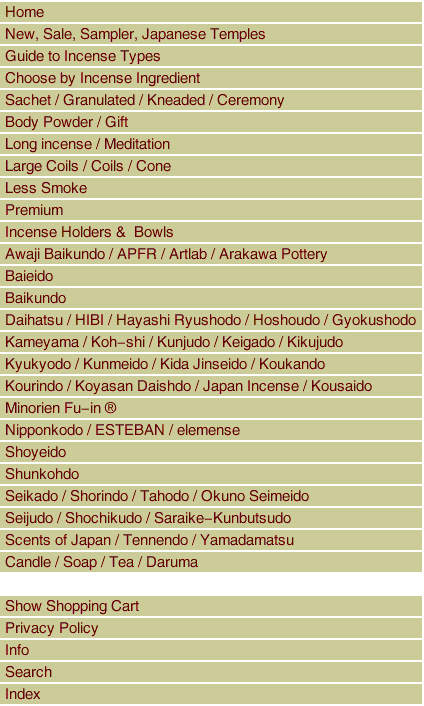 Elemense Air

Ethereally uplifting scent of anise , tomato leaf and galbanum enlightened by dawn on Ecuador 's epic Mt.Chimborazo . Air 's so thin at the peak of Mt. Chimborazo you have to inhale 3 times just to get a full breath of oxygen . The upside : Less gravity makes you a few pounds lighter . Air Incense . Rise deeply , yeah?

Main Ingredients : Herbal balsam Length : 5.5" Quantity : 50 sticks Burn Time : approx. 30 min. Company : Nipponkodo



Copyright 2023, Japan Incense. All rights reserved.