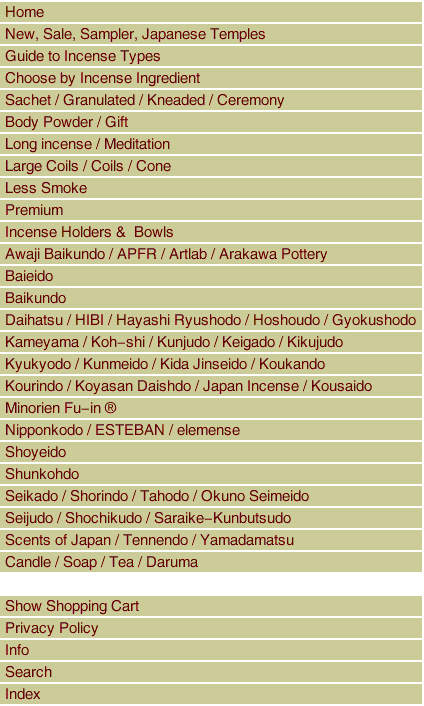 GOKUHIN KYARA TAIKAN Superior Aloeswood 55 sticks

The raw material woods of Kyara are ground up little by little on early winter mornings when the air is cold and dry . These various craftsmen's skills are used to create the Tokusen Kyara Taikan that has a warm and Mother nature's mysterious power turns a scentless tree into the fragrant raw material woods of Aloeswood . Kyara is considered to be of the highest quality out of these Aloeswoods. Gokuhin Kyara Taikan has a rich , deep , and expansive scent .

Main Ingredients : Kyara
Quantity : 55 sticks
Burn Time : approx. 45 min.
Company : Nipponkodo



Copyright 2023, Japan Incense. All rights reserved.