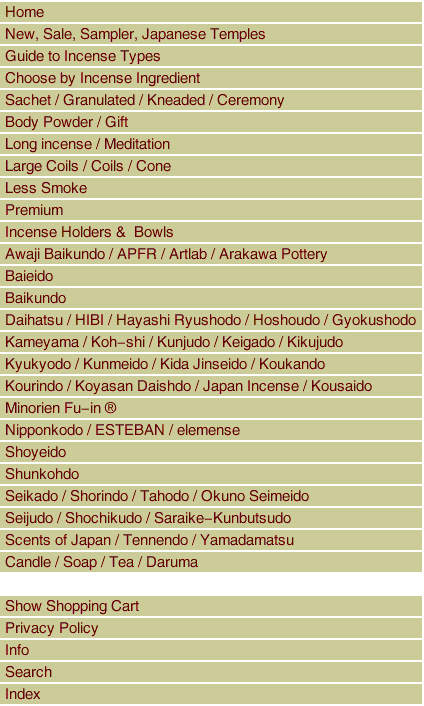 KYARA TAIKAN / Premium Aloeswood - 75 sticks

KYARA TAIKAN - "Great Prospects Kyara". Taikan - "Great Prospects", has Kyara as its basic ingredient. Kyara, regarded as the highest quality of aloeswood, matured in Mother Nature, now wafts with its refined fragrances in our incense. A nice choice for starters and/or as a gift..

Main Ingredients : Premium Aloeswood
Length : 5.5 "
Quantity : App. 75 sticks
Burn Time : approx. 30 min.
Company : Nipponkodo



Copyright 2023, Japan Incense. All rights reserved.