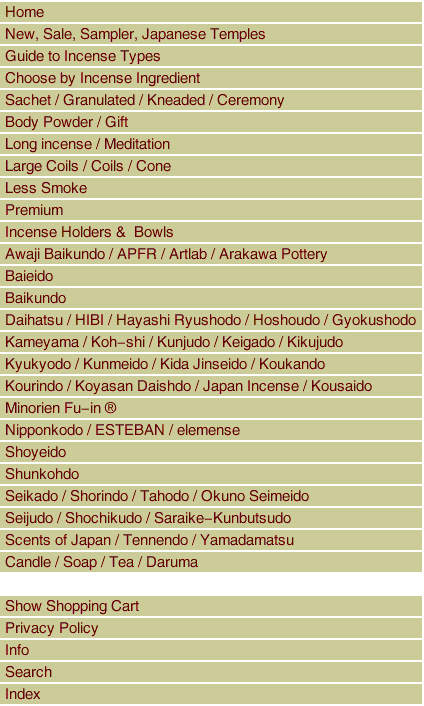 SCENTSCAPE - Sakura Moyoh 40 Sticks

Contrasting beauty of cherry blossoms and fresh green leaves swaying in the wind. Nostalgic and clear sweet floral scent of cherry blossoms and leaves.

Key notes: Cherry blossom, Cherry leaf
Length : 14 cm / 5.5 in
Quantity : 40 sticks and a mini ceramic holder (white)
Burn Time : approx. 25 min.
Company : Nipponkodo



Copyright 2023, Japan Incense. All rights reserved.