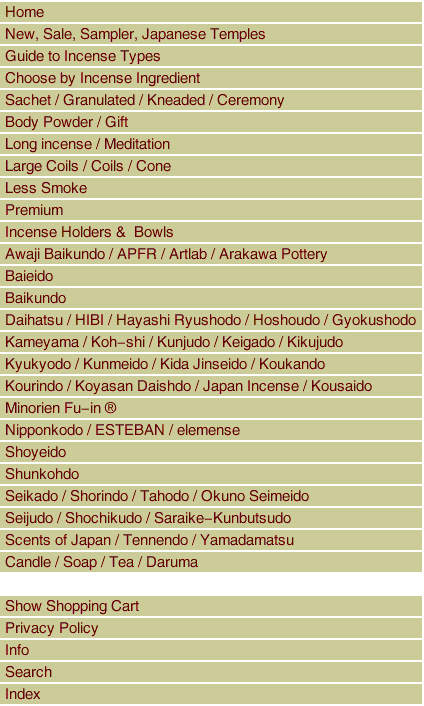 Kaori Kurabe - Aloeswood Granulated Chip (Assortment of 12 different Aloeswood)

Kaori Kurabe contains 6 different Aloeswood from Vitnam and 6 different Aloeswood from Indonesia.

Since Osagawa inauguration in 1854, Osagawa has been manufacturing incense for a period of 150 years.
In order to pass the tradition of scent to coming ages, Osagawa will develop new products, while preserving techniques inherited from one craftsman to another.

Ingredients : Aloeswood
Weight : 12 boxes - Each of the plastic box in the assorment weighs app. 0.35 oz.
Company : Osagawa Nisaburou Syouten Co., ltd.