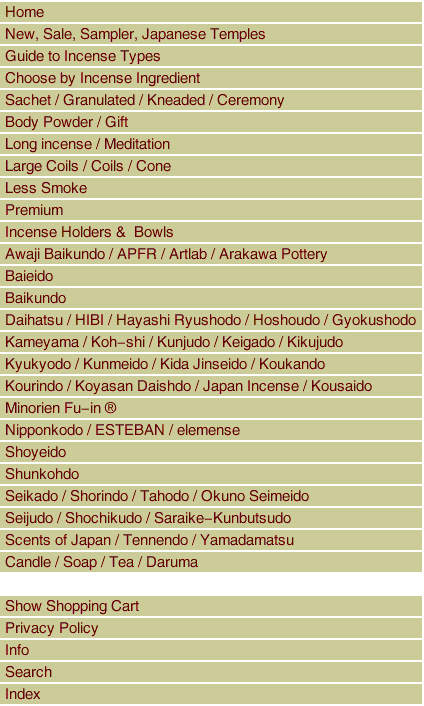 An array of Pacifica's beloved fruit and floral fragrances in 3-oz-sized Soy Candles, this set contains Brazilian Mango Grapefruit, French Lilac, Waikiki Pikake, Bali Lime Papaya, Hawaiian Ruby Guava, Tahitian Gardenia, Vanilla Vera Cruz, Malibu Lemon Blossom and Nerola Orange Blossom. (Approx. burn time: 25 hrs. each)
SORRY, Gold Collection - Soy Candle Gift Box IS NO LONGER AVAILABLE.



Copyright 2023, Japan Incense. All rights reserved.