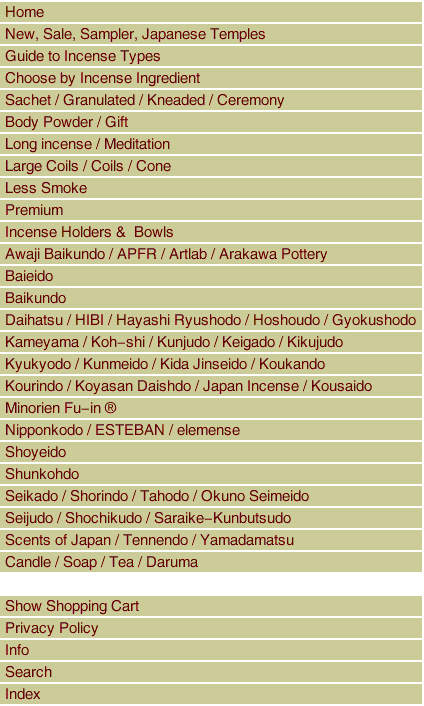 Sen cha "EXPERIENCE" Tea Leaves

Ingredients: Selected blend of green tea leaves Net Weight: 80g (2.8oz.)

Sen cha "EXPERIENCE" (Sencha) is mainly made of young tea leaves harvested in spring. During winter, tea plants absorb abundant nutrition from rich mountain soil, so spring shoots have deep body and flavor in a cup. Experience the strong sweetness and rich flavor.

For all of our Sen cha, we use traditional steaming process called "Fukamushi (Deep Steaming)" to preserve the flavor, fragrance, and color.





Copyright 2023, Japan Incense. All rights reserved.