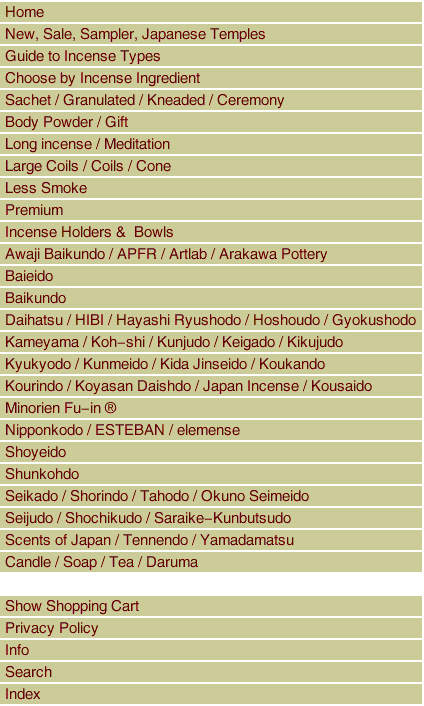 Hoji cha "EXPERIENCE" Tea·Pac × 18

Ingredients: Roasted tea leaves and stems Net Weight: 18 × 2.5g

Hoji cha "EXPERIENCE" (Hojicha) is made of roasted young tea leaves and bud stems harvested in spring. During winter, tea plants absorb abundant nutrition from rich mountain soil, so spring shoots have deep body and flavor. Roated stems bring rich sweetness and nice aroma in a cup.

Because of the roasting process, Caffeine is sublimated, and our Hoji cha has much less Caffeine compared to other teas. Recommended for Caffeine-sensitive customers.

18 of Hoji cha "EXPERIENCE" TeaPac in a dispenser box. One TeaPac is good for 12oz. cup of tea.



Copyright 2023, Japan Incense. All rights reserved.