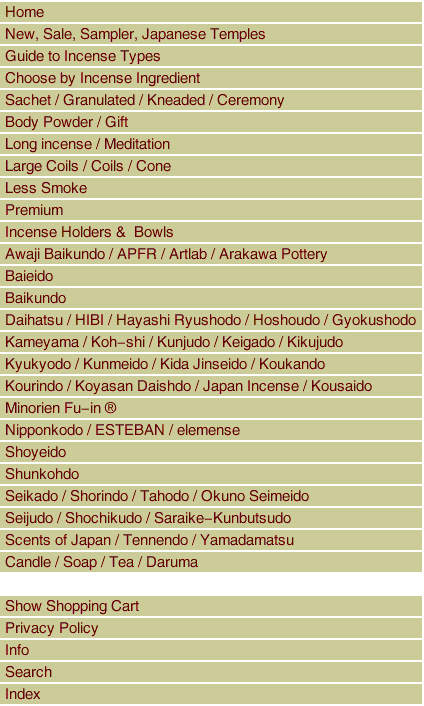 Hazel - Bowl-shaped burner

Bowl-shaped burner. Approx. 4" wide x 3" tall. Use with ash to hold stick, cone or coil incense. Aromatic wood-chips or kneaded incense can be enjoyed with ash and burning charcoal. Traditional 3-leg design. Handmade by skilled U.S. potters.



Copyright 2023, Japan Incense. All rights reserved.