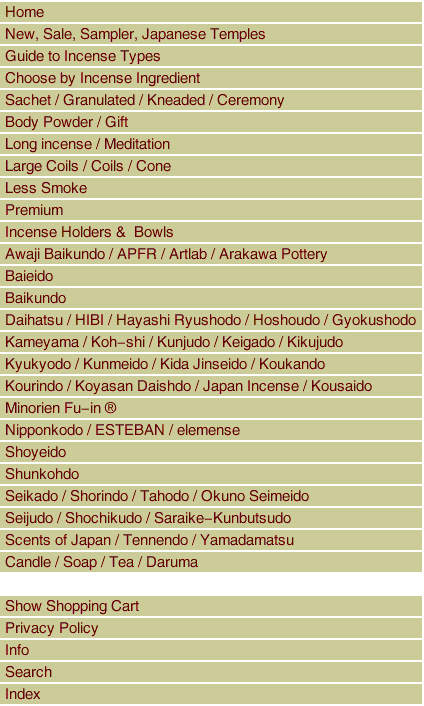 Koh-do Utensils 3 pieces, with 2 mica - Koh-dogu

The incense utensil set contains an ash press, metal chopsticks, metal tongs (tweezers) for handling mica plate, and two mica plates.


1 set of utensils for incense ceremony
1 ash press, 1 set of chopsticks, 1 metal tongs (tweezer), 2 Mica Plates
You can read how to use these tools at this incense ceremony page .

Also available is a 7-piece tool set.



Copyright 2023, Japan Incense. All rights reserved.