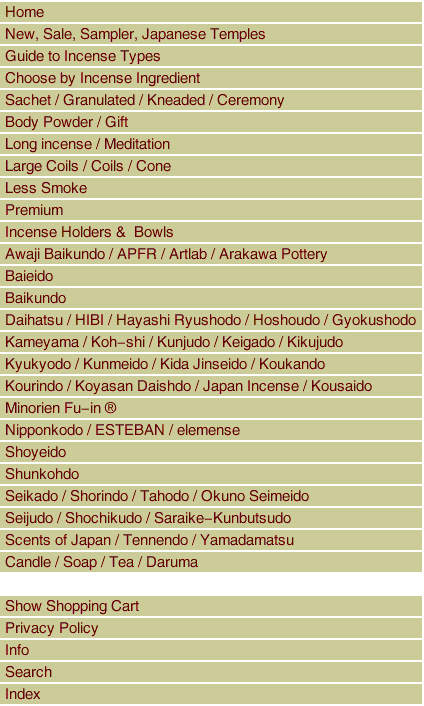 DISCONTINUED BY SHOYEIDO

Electric Wood-chip Heater - Blue. Approx. 4" wide x 6" tall.

Shoyeido"s Electric Wood-chip Heater provids an elegant and conveniet way to enjoy aromatic wood-chips or granules. Place incense on an enclosed mica plate and set on the center-ceramic heater, then set the temperture to mid-way. The lid should be removed while being used.
Also available in cream color.



Copyright 2023, Japan Incense. All rights reserved.