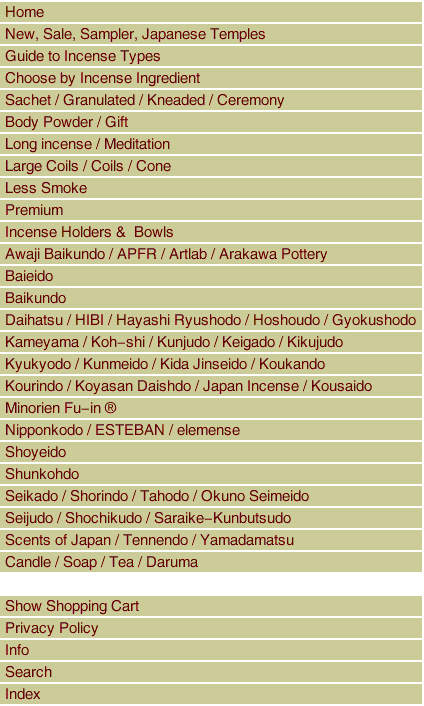 Three of Shoyeido's most popular Jewels incense fragrances with this lovely new gift set.
30 sticks each of Diamond, Emerald, and Amethyst (our all-time bestselling incense) and a colorful, glazed ceramic incense holder comprise this charming gift package from Shoyeido.


Earthen gold paper box with clear top, 2.5" x 8"
30 sticks each of three Jewels incense fragrances, 5.25"
One glazed ceramic incense holder, 2" diameter
Copyright 2023, Japan Incense. All rights reserved.