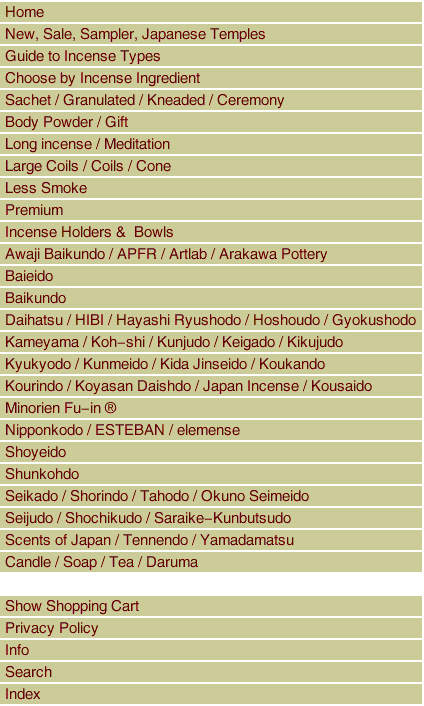 Red Plum Blossoms

"In-koh" is a variety of "pressed" incense, shaped to evoke the beauty inherent in nature. This wonderfully packaged set contains 15 subtle plum flower-shaped incense pieces with a delicate fragrance.In-koh incense is heated rather than burned; please use with Square Charcoal and a Mica Plate, or with one of Shoyeido's Wood Chip Heaters.

Main Ingredients : Aromatic woods, herbs, spices
Quantity : 1 box of 15 pressed incense shapes
Burn Time : approx. 15 mits
Company : Shoyeido





Copyright 2023, Japan Incense. All rights reserved.