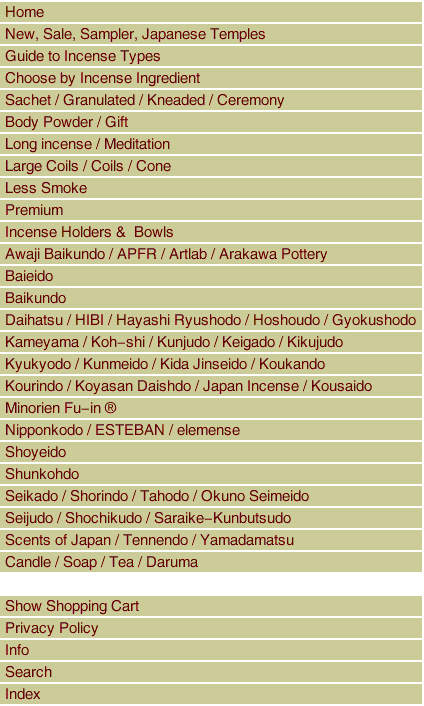 Floral World Ropyal Cone Gift Set (Made in 1990's)

It is about 15 yeaars old product, we tried the qualiy, it is still very good, Especially, Sandalwood is higher quality. It comes 1 biodegradable holder.
We have 2 boxes in stock.
     
- Jasmine (Navy Blue) - 12cones
- Rose (Red) - 12 cones
- Sandalwood (Green) - 12 cones



Burning time : Approx. burning time: 15 min. per stick
Company: Shoyeido



Copyright 2023, Japan Incense. All rights reserved.