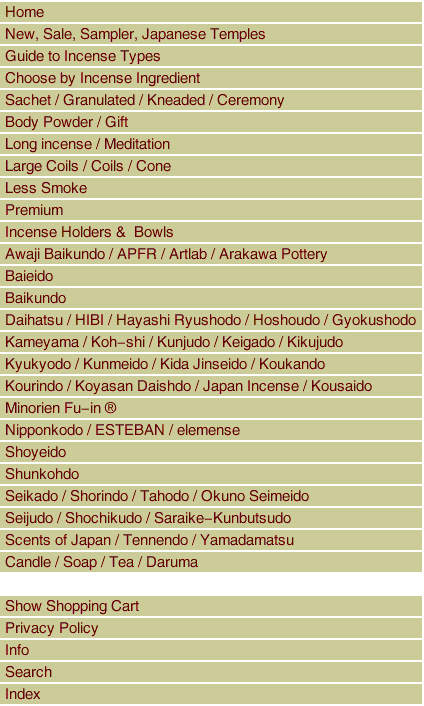 Yoshino no haru - Long Box (Very Thick Stick)

Yoshino no haru menas Yoshino's spring. Yoshino is locacated in Japan's Nara prefecture (near Kyoto). There are 30,000 cherry blossoms in Yoshino. The aroma comes from Indonesian high-level Aloeswood and Chinese medicinal herbs. The result is graceful and fresh.

Main Ingredients : Aloeswood, Other Herbs
Length : 10"
Quantity : 28 Sticks or More (Very Thick Stick)
Burn Time : approx. 50 min.
Company : Shunkodo





Copyright 2023, Japan Incense. All rights reserved.