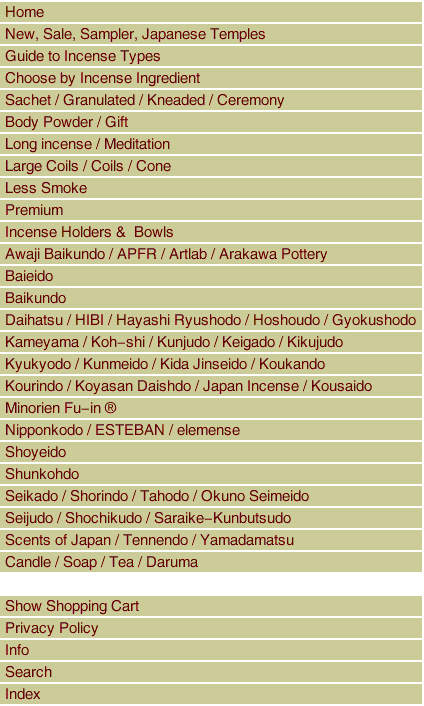 Yae no hana - Box ---> DISCONTINUED

This incense harmonizes the smell of Sandalwood and the smell of flowers. It evokes a nostalgic smell that takes you somewhere else.

Main Ingredients : Sandalwood, Other Herbs
Length : 5.25"
Quantity : 170 Sticks or More
Burn Time : approx. 25 min.
Company : Shunkohdo



Copyright 2023, Japan Incense. All rights reserved.