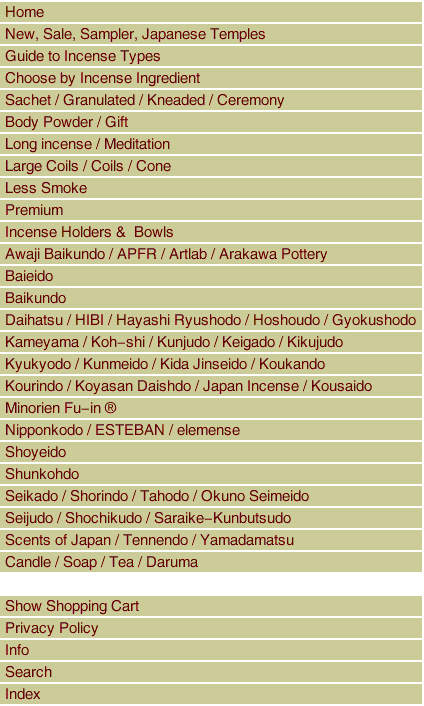 Bath Salt, Nyuto, Box of 5 packets

Enjoy Japanese famous hot spring at the comfort of your own home.

Help to ease body fatigue, shoulder ache, cold, back ache, nerve ache, rheumatism, piles, dry skin, heat rash, eczema, acne, chapped skin, chilblains, bruise, and sprain.

Nyuto is famous for many hot springs and healing forest. Scent: Calming green leaf Water color: Milky whiteCautions: Use exclusively for bathing purposes. Does not contain sulfur which may cause damages to a bath tub. Consult a doctore before use if you have skin problems or any physical concerns. Discontinue use and consult physician if skin irritation occurs after bathing. Keep out of reach of children. Not edible. If you accidently swallow the products, we suggest you drink a generous quantity of water and see your physician as soon as possible. Store the product in a dry location. Moisture can cause discoloration and degrade the fragrance of the product.

Ingredients: sodium bicarbonate, sodium sulfate, titanium dioxide, dextrin, magnesium sulfate, potassium chloride, calcium carbonate, fragrance, polyquaternium-10, silica

Size: 1.1oz(30g) × 5pcs



Copyright 2023, Japan Incense. All rights reserved.