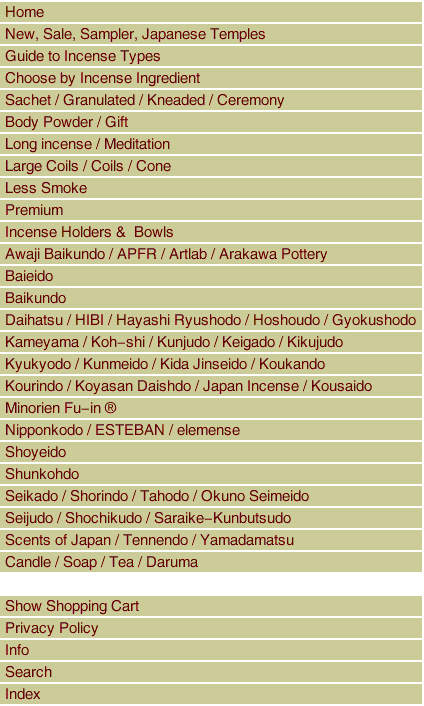 Bochu Koh Sachets- Box of 10

This bochu koh contains the highest grade of Borneol Camphor. You can use for in drawers or chests to protect clothing from insects, especially moths.

Box contains 10 sachet packets.

NOTE: Packet color and shape, as well as the box have recently (Aug. 2013) changed since this photo. Weight and contents are still the same.


Ingredients: Sandalwood (Santali lignum), Clove (Caryophylli flos), Cinnamon (Cinnamonomi cortex), Borneo Camphor (Dryobalanops camphora) and other spices.

Company : Yamadamatsu



Copyright 2023, Japan Incense. All rights reserved.