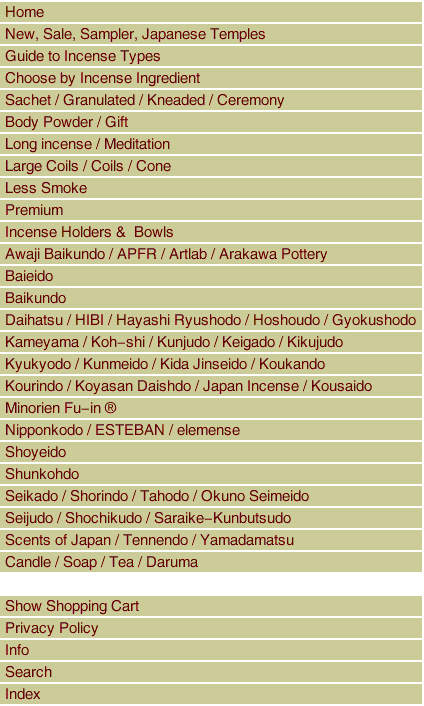 Bamboo Diffuser - Hydrangea


Art Lab's Japanese diffusers are unique because they use flat, extremely porous, bamboo wood sticks normally used to create the finest Japanese decorative fans.

Art Lab designed these 50 ml. diffusers for smaller rooms without a lot of fresh air circulation; in large rooms or with windows and doors open, the apparent fragrance is significantly diminished. Art Lab states a typical duration of about 30 days; more or less depending on environment. Please click here for more information.

Art Lab offers ten different fragrances in the 50 ml. liquid size.

Art Lab also has mini diffusers for even smaller spaces.

Size: approx. 7" high
Fragrance: Hydrangea
Contents: 50ml fragrance oil, 6 bamboo sticks
Fragrant period: approx. 1month
Company : Art Lab (Made in Japan)



Copyright 2023, Japan Incense. All rights reserved.