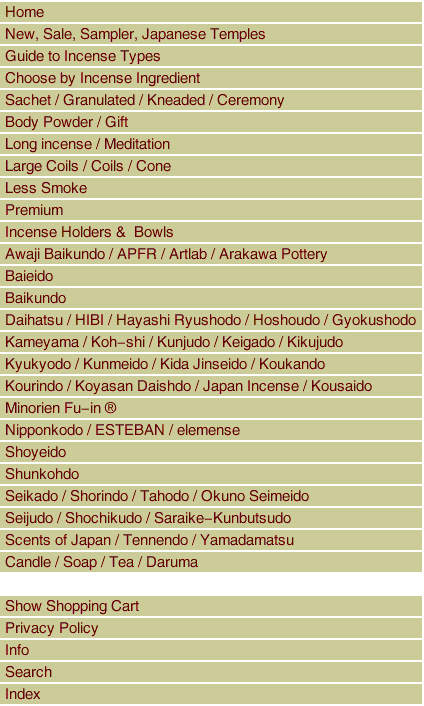 Heian Koh - Long Box (small size)

Heian Koh has the wonderful scents of Aloeswood and Sandalwood. This incense particular has a sweetness and classic smell. Each stick is extra-thick, so it releases its scent quicker during burning. It is packed in a Paulownia box which makes it perfect for a gift.

Main Ingredients: Aloeswood, Sandalwood Length: 10" Quantity: 20 Sticks or More Burn Time: approx. 50 min. Company: Kunmeido

We apologize, but we are temporarily out of the Heian Koh - Long Box (small size). Please consider the other sizes of Heian Koh.



Also available in:
Heian Koh - Small Kiri Box $27.00
Heian Koh - Large Box $77.00
Heian Koh - Long Box $72.00




Copyright 2023, Japan Incense. All rights reserved.