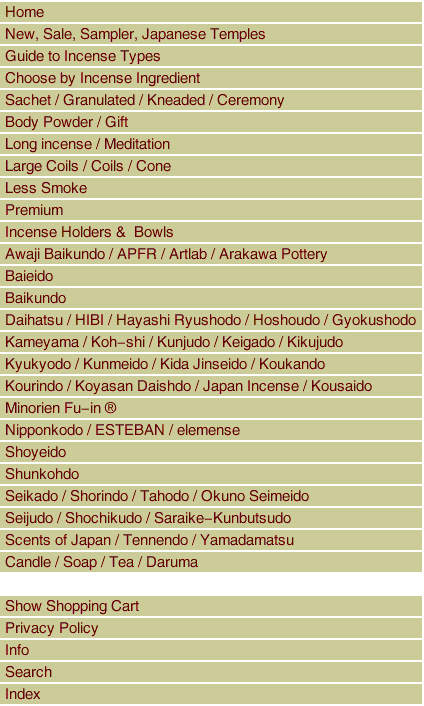 NK PURE - Pepppemint. This incense will be discontinued. SOLD OUT

Fresh, green Peppermint wakes up you senses.

Main Ingredients : Peppemint
Length : 3.25 "
Quantity : 20 sticks
Burn Time : approx. 15 min.
Company : Nipponkodo

See the full line of NK PURE incense at: NK Pure page




Copyright 2023, Japan Incense. All rights reserved.